---
WHY IS SOCIAL ENGINEERING SO SUCCESSFUL?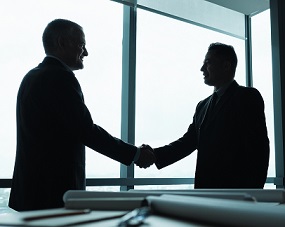 Many years ago I watched a salesman come into my boss's office dressed nicely and carrying a polished portfolio of his company's work. After no more than a few sentences back and forth, my boss said, "Let's move forward" and a sale was made.
I later asked my boss, "Why did you move forward?" ... "You didn't even look through the portfolio or really ask any questions." My boss replied, "Well, he was dressed professionally and had a nice portfolio, so it seemed like the company would do good work."
Did my boss make a bad decision? Abolutely Not! In fact, the product he was sold turned out fantastic!
My boss used a shortcut - how the salesman was dressed and the professionalism of the portfolio - to determine the salesman's credibility and ultimately make a decision.
The shortcut he used - the professionalism of the salesman, the polished presentation - was necessary because each and every day, as humans, we have a myriad of events that we encounter where we need to apply some judgement or decisioning or thought to. It's just not possible for us to analyze each and every one of these events. So over time, we developed shortcuts – stereotypes, rules of thumb - to help us respond to events without having to think much about the event itself.
... AND THIS IS WHAT SOCIAL ENGINEERS, MALICIOUS ACTORS, HACKERS CAPITALIZE ON ...
They use these gaps and shortcuts to their advantage to hack us, our computers, our money, and our lives.
Let Us Know You're Interested!
Or contact us directly at 515-229-5674
---
INTENSIVE HANDS-ON TRAINING
Welcome to our Certified Social Engineer® (C|SE®) certification program! We offer intensive hands-on social engineering training with focus on the two primary risks organizations face: phishing and phone attacks.
This program will give you the foundational skills and comprehensive understanding of social engineering to prevent or perform both phone and phishing attacks.
This is a non-technical course with no experience required. It is spread out over 6-7 weeks and qualifies for 16 Continuing Professional Education (CPE) credits (certificate available upon successful completion of the course). Areas we will cover include, but are not limited to, the following:
| | |
| --- | --- |
| Gaining and Using Influence | Psychological Foundations of Social Engineering |
| Developing a Pretext | Spear Phishing |
| Phishing with Spoofed Emails | Conducting Phone Attacks |
| Open Source Intelligence (OSINT) | Non-Technical Information Gathering |
| Using Kali Linux for Technical Information Gathering | Basic HTML and PHP for credential harvesting |
| A deep dive into email and how to spoof emails | Physical Attacks (Pest Control, USB, etc.) |
Please contact us directly at certifications@sgcsecure.com or call 515-229-5674 if interested
---
WHO IS THIS COURSE FOR?
This course is designed for a variety of audiences.
If you are or want to be an IT or information security officer (ISO), a CIO, a CTO, someone responsible for information security training, or a similar position, this course is designed to give you the knowledge to be able to build better and more effective information security training programs.
This course is also designed for penetration testers, red team professionals, certified ethical hackers, and anyone on the ethical side of offensive security testing who are seeking a comprehensive understanding of social engineering and want to enhance your own testing.
If you're just getting into ethical hacking or if you're a college student studying computer science, software engineering, cybersecurity, or management information systems (MIS) looking to learn more and improve your job prospects, this course is for you!
If you're in marketing, social engineering or a similar role, this course will increase your understanding of human behavior!
Please contact us directly at certifications@sgcsecure.com or call 515-229-5674 if interested
---
COURSE FORMAT
Below is the tentative course format involving up to 2 hours per week of lecture and between 1 and 3 hours of practical homework per week.
Week 1: DISC and Social Engineering Theory
Week 2: Social Engineering Theory (Continued)
Week 3: Open Source Intelligence (OSINT) / Introduction to Kali and Other OSINT Tools.
Week 4: Introduction to Apache. Intro HTML and PHP form processing for credential harvesting
Week 5: Social Engineering Toolkit and Other Techniques. Basic PHP – learning to spoof emails
Week 6: Remote Access, Physical Attacks, USB Drops, Tying everything together
Week 7 (optional for those sitting for certification): Recap and Certification Preparation
We use a Crawl, Walk, Run education style. Instruction starts through lecture and quickly progresses to practical drills and exercises as homework. This culminates in a final certification exam where you, the student, will face off against unknown role players, which provides one of the highest levels of reality-based training available in the industry.
Please contact us directly at certifications@sgcsecure.com or call 515-229-5674 if interested
---
COURSE PRICING
WebEx Option: WebEx course over 6-7 weeks facilitated by one of our experts - $2,450.00 $2,095.00
Video Option: Pre-recorded videos to be taken at your own pace (8 week access, experts available for help) - *** FOR A LIMITED TIME *** ONLY $1,489.00 $999.00!
Access to real world lab environment and certification exam INCLUDED (Internet based Kali Linux).
* All practical assignments and the final exam are required to be completed satisfactorily to achieve the certification. Final certification exam is performed over 3 weeks following the last class.

Exam retakes: $300

All courses begin January 2021!
Let Us Know You're Interested!
Or contact us directly at 515-229-5674
---
PLEASE COMPLETE THE BELOW INFORMATION AND WE WILL REACH OUT TO YOU SOON!
Back to top